Antarctic Lands Organization (ALO)
The Antarctic Lands Organization (ALO) groups together the Antarctic Principalities and Territories included in the claim of Antarcticland to the United Nations in 2007. The Principalities were originated as a project and experiment of political and social provocation.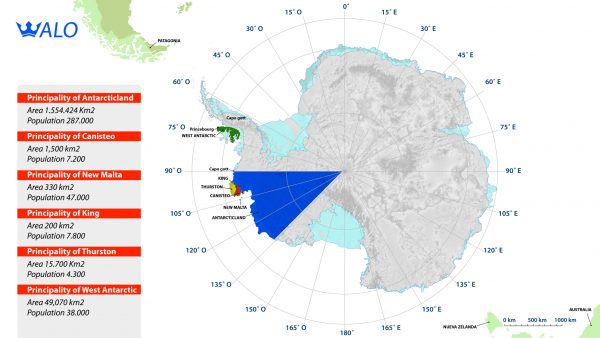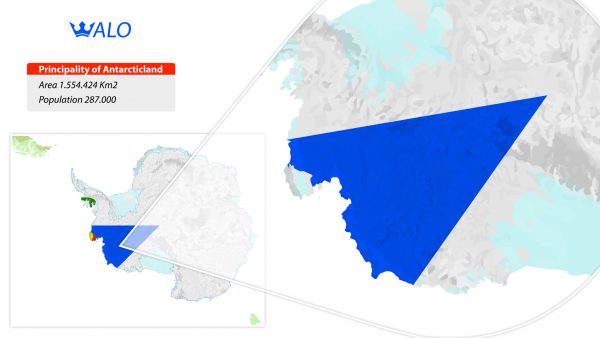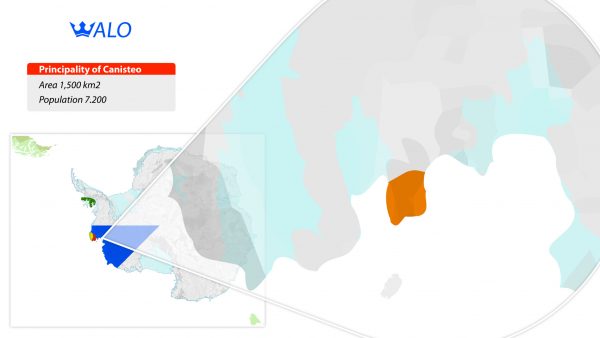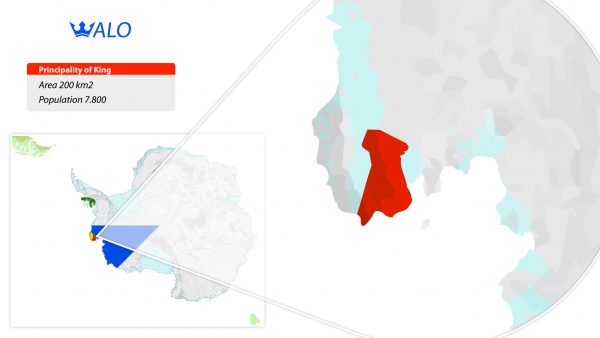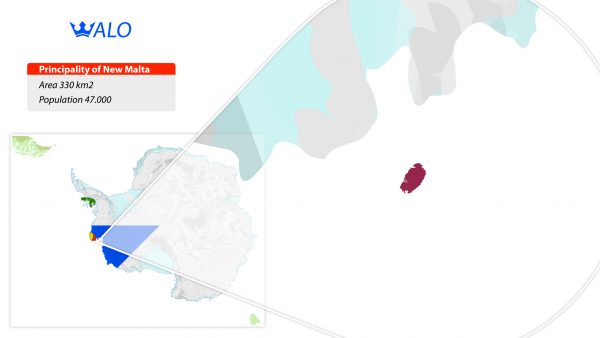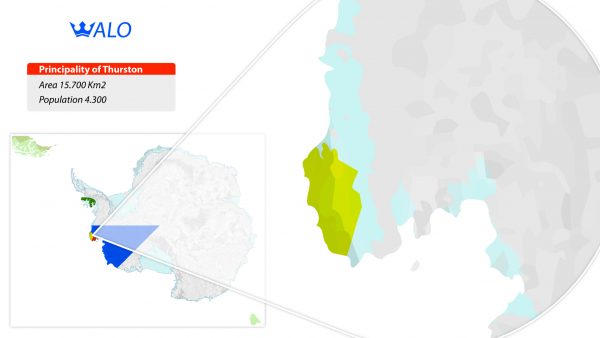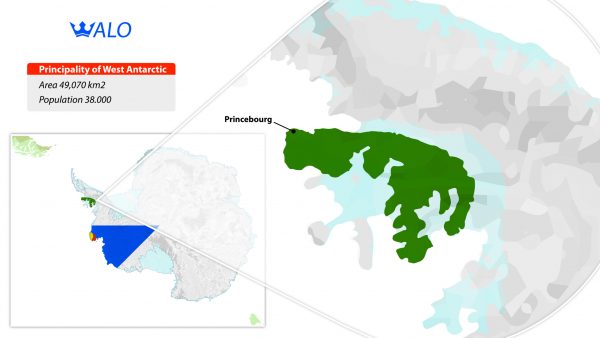 Antarcticland is the oldest territorial dominion of the Antactic Continent, founded in 1821 by Fabian Gottlieb von Bellingshausen

The Principality of Canisteo, occupying the 1,500 km2 peninsula of the same name, completely covered by ice on the Eights Coast in Ellsworth Land

The Principality of King is a peninsula of 200 km2 situated opposite New Malta. It has a Governor and is administered by the Regents. 

Principality of New Malta occupies the 330 km2 of Burke Island. It is the seat of the ancient Knights of Ice, reorganized into the SOSJJ

The Principality of Thurston occupies the eponymous island of 15,700 km2. It is the third largest island in Antarctica, close the northwest of Ellsworth Land

West Antarctic is a a Principality located in the Antarctic Peninsula, which includes Alexander Ist Island and the adjacent islands
What is the purpose of the Antarctic Lands Organization (ALO)?
The Antarctic Lands Organization (ALO), aggregate Principalities and territories included in the 2007 claim of Antarcticland, to the United Nations.
The main purpose of the Antarctic Lands Organization, is to assist and represent the principalities of Antarcticland, Canisteo, King, New Malta, Thurston, and West Antarctic, located in the Alexander I island, in the Antarctic Peninsula.
Member states are politically and militarily neutral. ALO has also the duty to protect the Antarctic environment.
Antarctic is the southernmost continent on the Earth and comprehends the lands and seas that surround the South Pole.
The Antarctic Lands Organization was created in 2021, the bicentenary of the discovery of the Antarctic, for promoting the principalities' foreign and environmental politics, worldwide.
Antarctic Lands Organization is accredited to the Unreppresented United Nations (UUN). 
Listen to the ALO's Anthem
The ALO anthem is a composition by Maestro Pietro Toppani, which is meant to ideally unite all those who promote the protection of nature and biodiversity.
Copyright © 2023 Antarctic Lands | Powered by ALO Antarctic Lands | Webmaster Telsistem.net